It's time for thanks and time for giving. So while we're busy stocking our shelves for all of your holiday wants, we're also making space for the basic needs of one of our favorite nonprofits–The Green Chair Project.
The Green Chair Project was founded six years ago by two local home stagers who realized through their daily work that most homeowners in the area have an excess of unwanted or unused furniture and home goods. They paired that fact with the need they knew existed for people who are struggling to make ends meet. The Green Chair Project was founded as a center for collecting and staging items like linens, kitchen ware and furniture that otherwise would go unused and providing those at a reduced cost for those in need.
Since 2010, The Green Chair Project has helped to furnish more than 1,000 homes and provide nearly 4,000 deserving people with items that otherwise would have gone to waste. With local business partners, volunteers, donors and a vision, The Green Chair Project has taken a seat to make a stand for those rebuilding their lives.
This holiday season, Garden Supply Company will be collecting donations for the Angel Tree from December 1 through December 15. Please consider donating new towels, blankets, sheets, pillows, dish ware, pots and pans or a complete bathroom, bedroom or kitchen sets (as shown below) at our drop-off. Your donation will help The Green Chair Project provide furnishings for their clients with essential items to set up their homes. What could be a better gift for those who already have everything they need than a donation made in their honor? It is a wonderful way to give.
Thinking about donating? Here's a list of items on The Green Chair Project's Angel Tree...
Angel Tree Items: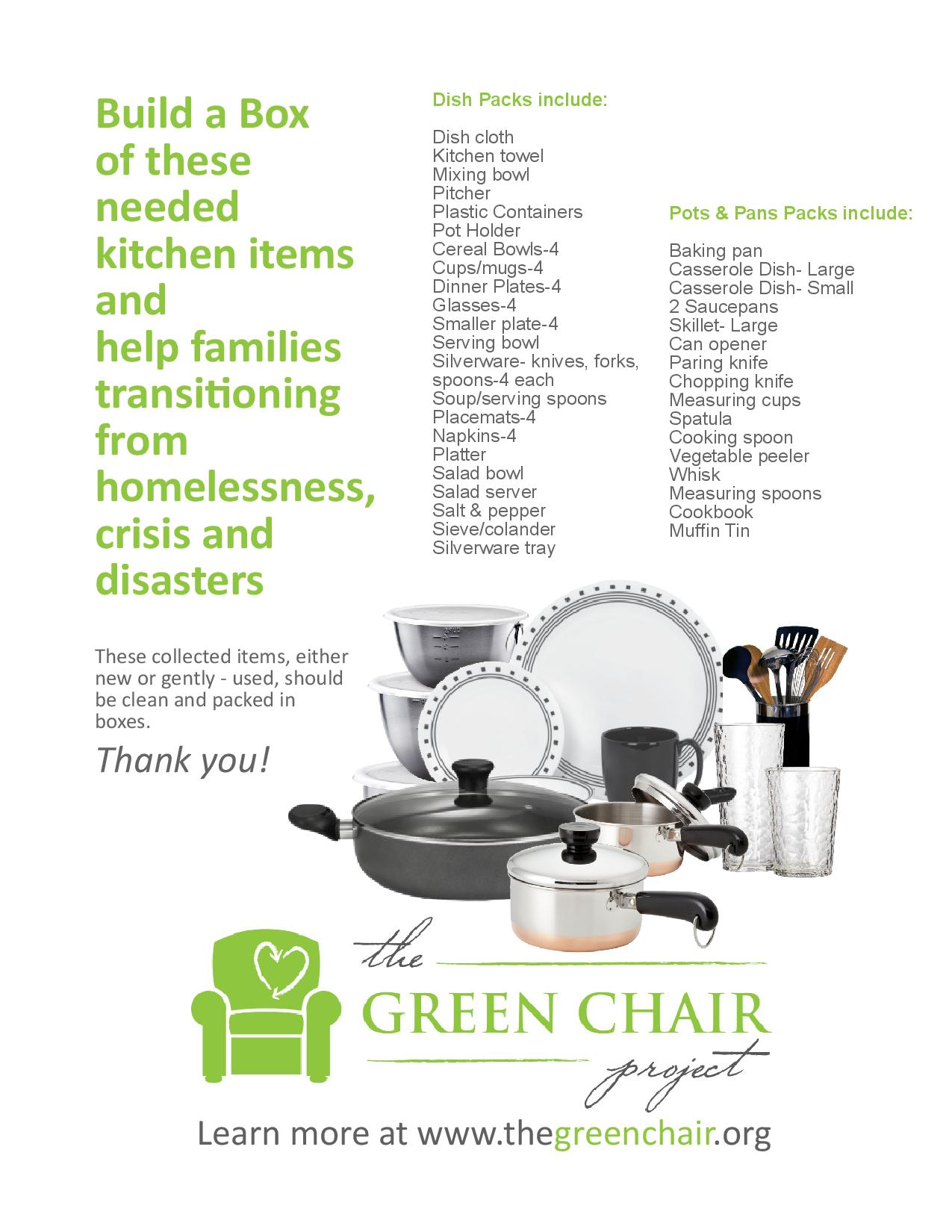 We will have a donation box at GSCO. Please leave your new items unwrapped, in a bag. All items will need to be received by December 15. Click here to find out more about The Green Chair Project and for a complete list of items needed for the Angel Tree.